As with wine, it is important that beer is poured into the correct beer glass. This has a great impact on the taste impressions of the consumer. In this article, we will divide beer into six categories:
• Witbier (Pale Ale) – Witbier, Belgian wheat white beer;
• Weissbier – Weissbier, German wheat white beer;
• Pils (Pilsner or Lager) – pils, classic light beer
• Trappist beer – Trappist beer, a type of Belgian ale;
• Blonde Ale – light ale, a relatively recent development of Belgian brewers;
• Bock is a kind of strong German beer.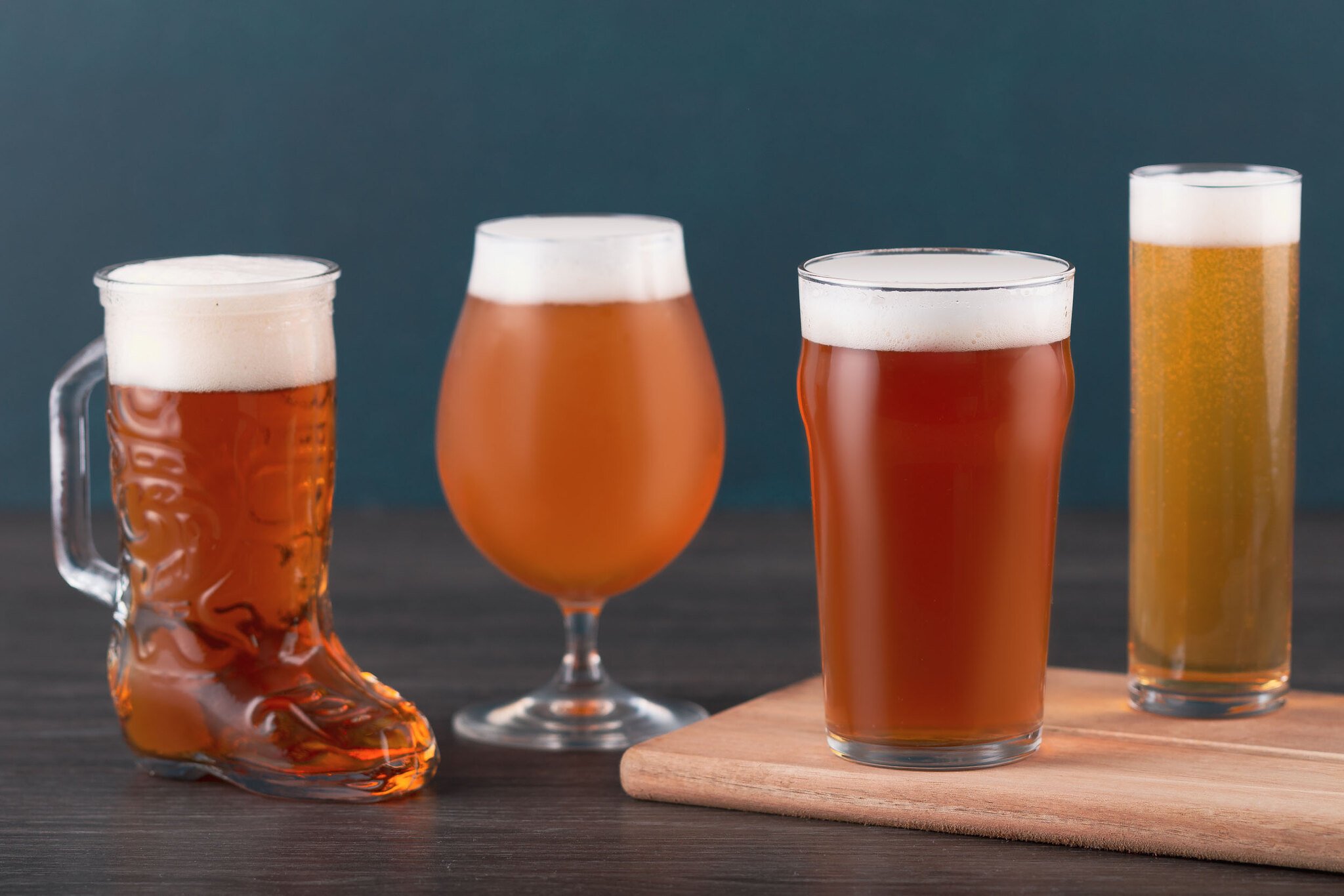 PILS
PILS is the most consumed beer in the world. In the last few years, several types of beer ware for "pils" beer have been developed. Beer ware such as mugs, American pint glasses, Nonik glass and others. For PILS beer, it is very important that the glass is not thick and that the signature strong foam is formed. In addition, the glass for beer should not be too heavy, since this beer is often drunk standing up. This means that the beer glass will remain in your hand as long as there is still beer in it.
WEISSBIER
The name Weissbier (Weißbier) comes from the breweries in Germany. However, this beer should not be confused with Witbier. Weissbier cannot contain any ingredients other than grain, hops and plain (natural) water. In addition, Weissbier must also contain at least 50% wheat, which helps add a thick, foamy head. The correct beer glass for Weissbier consumption is a tall glass with smooth, soft contours. The hourglass shape is an obvious feature of this glass. This is designed to create a large and dense head of foam when pouring.
WITBIER
Witbier is poured into a thick and strong glass, it is also shaped like a bulb, supported by a stem that tapers and then expands at the top. However, when you can't find a beer glass like we described, don't worry, Witbier can also be poured into a Weissbier glass.
TRAPPIST BEER
The glass is most suitable for Trappist beer. The shape of the glass guarantees the correct formation of aromas. The wide shape of the glass prevents the head of foam from growing too large, which in turn brings you a faster touch of the rich taste and aroma of the beer.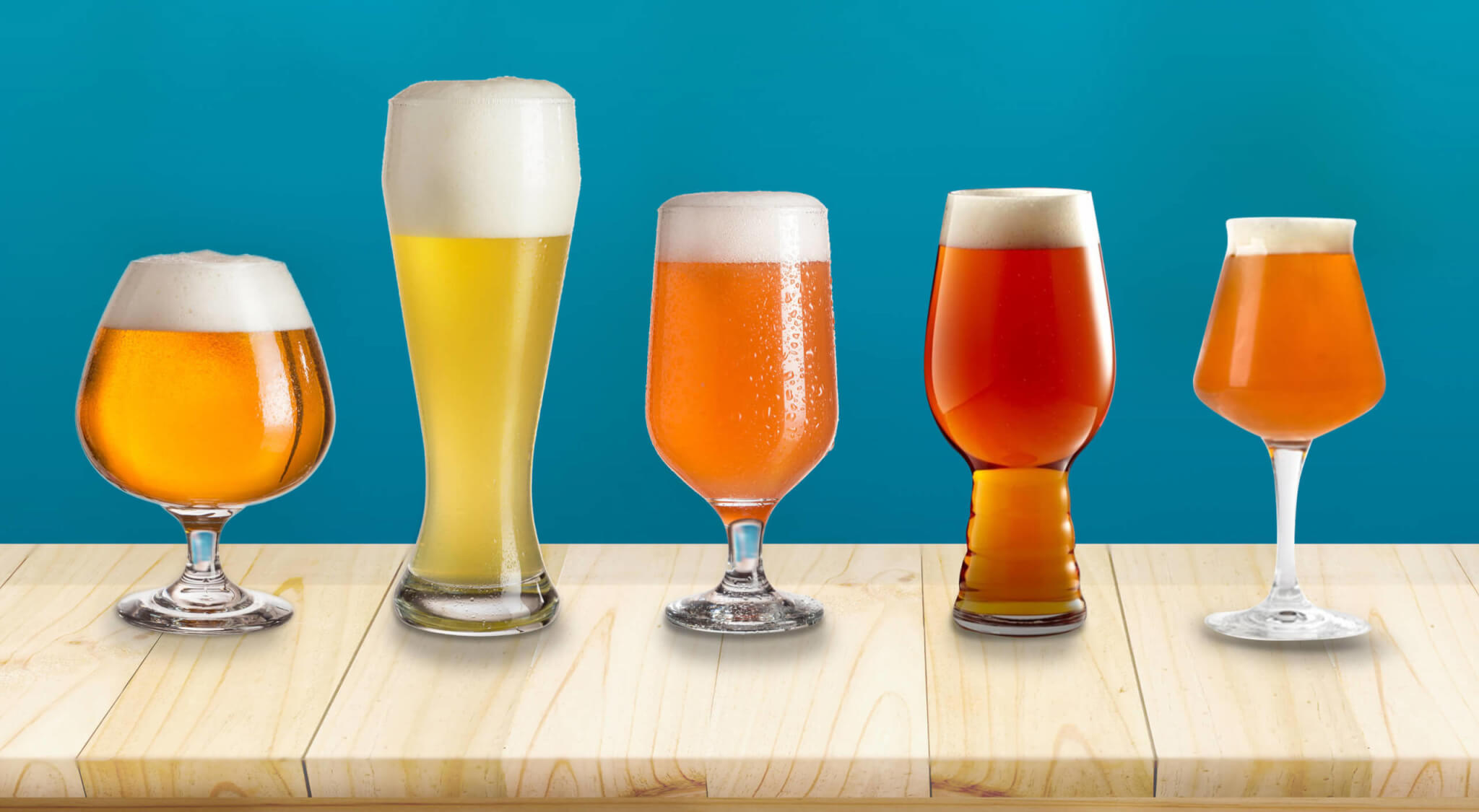 BLOND ALE
Blonde Ale beer blooms best in a glass tulip – a glass of the classic TULIP beer shape. In this type of glass, the aromas are evenly distributed throughout the glass to enhance the beer flavor as it was intended to taste. Try and drink a pale ale from a glass designed for PILS beer and you will see the difference.
BOCK
It is wrong to assume that Bock beer is a dark Trappist beer. Bock is a seasonal beer, in addition to autumn bock, there is also spring bock. BOCK – beer, unlike Trappist beer, is poured with a good head of foam. A glass with a TULIP shape will be most suitable for Bock beer.
Undoubtedly, beer is a drink with a centuries-old history and causes an irresistible desire to enjoy its taste again and again. In the IONA GROUP catalog, you will find many interesting and diverse forms of beer ware, able to satisfy the most demanding tastes of both private connoisseurs of foamy drinks and professional restaurateurs and bartenders.