Practically all restaurants, cafes, bars and other catering establishments use professional utensils and equipment in the kitchen. In everyday life, we are used to using the mass market, and this is quite justified, since catering utensils are exposed to increased load, and the ease of use of the equipment should be extreme, so that cooks can easily cope with multitasking, speed, and duration of cooking. Today, professional tableware is chosen for the home as well, its quality is really impressive, and everyone will appreciate the ease of use.
At first glance, restaurant entrepreneurship is quite clear: someone is engaged in processing vegetables, someone prepares meat and fish, someone works in a confectionery shop. All such processes are directly related to food products and high-quality kitchen equipment, because it is professional restaurant equipment that will make dishes not just tasty, but also very useful.

What is the difference between professional kitchen equipment and household equipment?
Promotion of your own restaurant is a rather time-consuming and interesting process. Owners of such businesses must be well versed in the essential difference between specialized and household equipment. Professional kitchen equipment has many differences from ordinary household appliances, including:
regular use (household equipment does not have such a frequent load, therefore professional devices are characterized by strength, durability and high functionality);
hard loading during operation (the process of food preparation in professional kitchens is accompanied by strong temperature changes, so the super-strong materials of this type of equipment can withstand difficult conditions);
full compliance with international quality standards and hygienic and sanitary norms;
high cost (specialized equipment for catering establishments is expensive, but differs in convenience, compactness and additional functions in operation).
Dishes for restaurants – a diverse selection for all tastes
The interior of the restaurant is the business card of the establishment, but small details are already a kind of "chip". Visitors' first impression consists not only of the offered dishes, but also of presentation, table setting and utensils, therefore, due attention should be paid to the choice of dishes for a professional kitchen. The "LODMAR" company offers a wide range that will satisfy the most demanding aesthetes.
Porcelain: plates of various diameters, saucers, milk jugs, spice sets, salad bowls, creamers, sugar bowls, teapots, coffee pots, cups, mugs, and other accessories.
Glass: glasses for various drinks or cocktails, shot glasses, stacks, glasses, decanters, jugs, ice buckets, cream cups, bouillon bowls, plates, cups and much more.
Bar equipment: measuring cups, shakers, jiggers, rimmers, ice tongs, geysers for bottles.
Flatware: pots, casseroles, cauldrons, frying pans, etc.
Cutlery: forks and spoons of various types, knives for fish, steaks, cutlery, dessert spatulas for cake.
Confectionery equipment: metal molds, sieve, packaging, plastic stencils, chocolate molds, auxiliary dishes
Serving: All serving accessories, banquet stands, serving dishes, baskets, bread boxes, beverage dispensers and serving mats.
Kitchen equipment: auxiliary and distribution sets, overalls for working in the kitchen, knives and boards.
FOREST: depending on the intended purpose, the position of FOREST professional tableware is divided into equipment for the hall, tableware, gastro containers with lids, surface kitchen appliances, bar equipment and tableware for banquets.
Equipment for pizza: grids, forms, spatulas, round knives for cutting, serving board.
Food storage and transport capacities: defrost trays, thermally insulated beverage dispensers, waste bins, dishwasher baskets and much more.
So, for example, Turkish-made Helios / Ozti professional frying pans and pans managed to surprise many. Made of medical steel 18/10 with an increased content of chromium and nickel, they do not rust and are suitable for all types of stoves, including induction ones. Sandwich bottom means that the base of the vessel is made of several layers of metal in such a way that the bottom is heated quickly and evenly, and keeps the heat for a long time. Medical steel is hygienic, with such a coating it is easy to fry, saute, stew food and fear that something will burn.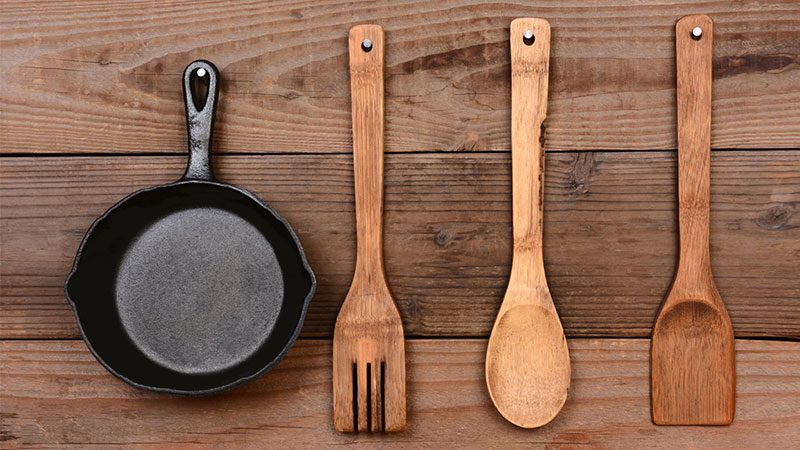 Handles of pans and pots do not heat! It may seem that this is not the case, because they are also metal, but the special technology of creation does not give them the opportunity to heat up.
Professional tableware has a number of specific advantages:
– maximum convenience even during long, continuous cooking;
– a special aesthetic appearance;
– practicality
It is not difficult to buy professional tableware for restaurants in Ukraine only at first glance. Beautiful, functional tableware with a license that meets all sanitary and epidemiological requirements is what the Posud-Da online store can provide. In our person, you will be able to purchase a reliable and faithful supplier.
Here you can choose high-quality professional tableware for restaurants or home, we have a wide range and loyal prices.
We are a licensed Ukrainian company with many years of experience.
Call us right now, and qualified specialists will tell you which dishes and equipment are best to buy in your case.