It is difficult to imagine an ordinary kitchen without a set of dishes. It is necessary to choose it correctly, because not only the quality of the pans depends on it, but also your health. When choosing pans, you should consider:
1. The quality of the dishes and the manufacturer;
2. Material;
3. Design.
Selection of material
Pans for the kitchen can be made of such materials as:
• aluminum;
• Stainless Steel;
• cast iron;
• fire-resistant glass;
• ceramics
The cheapest set of dishes is made of aluminum. This material has good thermal conductivity, food is cooked in them quickly. Disadvantage — food can burn quickly and cause a fire. Stainless steel pans are the most popular. They are practical and durable. Such dishes can have a Teflon coating or a multi-layered bottom. There are practically no disadvantages, except that they require special care – they cannot be cleaned with metal brushes, they must be wiped dry and ensure that they do not overheat.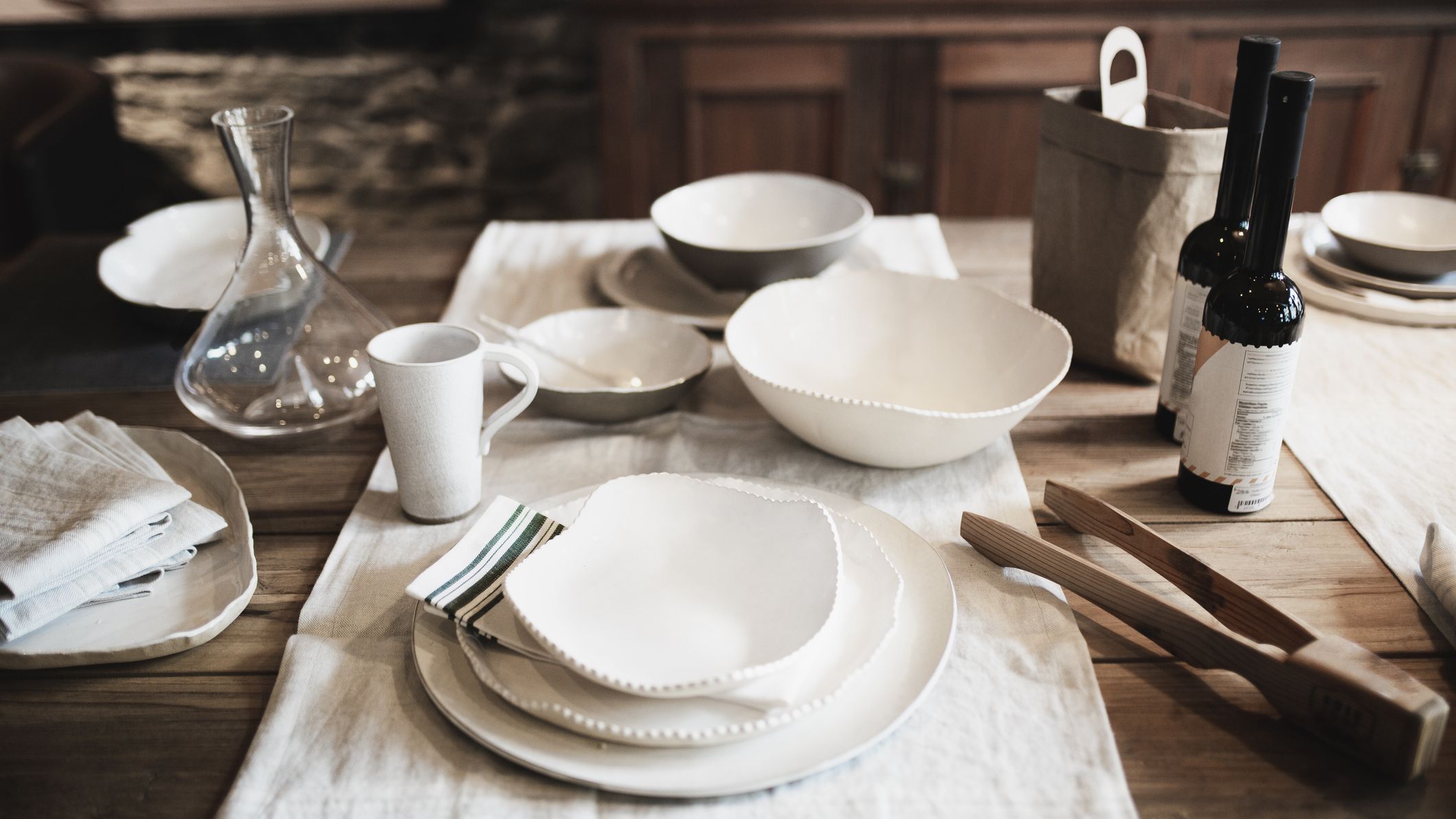 Cast iron pans are not in great demand, as they do not have a particularly attractive design. But their walls are thick, food is cooked evenly. Dishes made of fire-resistant glass and ceramics are becoming more and more popular among consumers every day. Such dishes have a non-stick coating and can be used in microwave ovens.
Number of items in the set
It should be noted that covers and removable handles are often considered as separate items. For example, a set of 8 items is 3 pots and 1 frying pan + each with its own lid.
Therefore, when choosing, pay attention first of all to the number of functional containers. Thanks to the variety of options, you can choose a small set of 3, 5 or 6 items or a more complete set of 10 items or more.
If your kitchen lacks a certain number of pots or pans, you can buy a set of only them. But if there are no dishes for cooking at all or if they all need to be replaced, you should choose a mixed set. In addition to containers for cooking or frying, it includes various useful accessories: a ladle and spatula, a spoon, including one for pasta, a slotted spoon and even a stand for hot dishes.
An average cookware set includes a couple of pots and pans of various sizes and diameters, a saucepan suitable for both boiling and frying, and a ladle, a small pot with a long handle that is convenient for heating several portions of food or boiling water . This is a basic set that is necessary for everyday cooking.

Compatibility of dishes with different sources of heat
Not all kitchen utensils are compatible with all types of stoves. Many cooking surfaces have their own characteristics and require the use of special kitchen utensils. Compatibility of a set of dishes with this or that stove is prescribed by the manufacturer, and this point deserves attention.
Induction hobs require the use of dishes made of materials with magnetic properties – models with an enamel coating, stainless steel or aluminum with a magnetic disk built into the bottom.
For glass-ceramic plates, you need dishes with a thick, as flat and smooth bottom as possible, closely adjacent to the burners for efficient heat transfer. Aluminum or copper dishes without a special coating on the bottom are not suitable, direct contact of these materials with the cooking surface is undesirable.
Halogen plates also require a flat bottom.
Stainless steel, coated aluminum, most non-stick cookware, ceramics, heat-resistant glass are compatible with electric hobs.
Gas stoves are less picky in the choice of cookware, but when using ceramic or glass containers, it is better to use a burner on the burner to soften the contact of refractory, but still delicate materials with an open flame.
When using in the oven, consider the temperature limit specified by the manufacturer for your set. By exceeding the maximum temperature value, you can seriously damage both the body of the dish and the coating applied to it. It is also important that the lid of the container that is placed in the oven is also fireproof, and the handles do not melt from the heat.
Only dishes made of heat-resistant glass are suitable for use in a microwave oven, heating or cooking food in metal containers is strictly prohibited.
Design
It is worth paying attention to the appearance of pans, because dishes for the home simply have to be aesthetically attractive. Most often, housewives prefer pans made of stainless steel, ceramics or fire-resistant glass. Their design is simple and suitable for any kitchen interior. You can choose a set of enameled pans with any image. Such pans will perfectly decorate the kitchen, give a great mood and improve appetite.
The choice of tableware sets is a responsible matter. The most important thing is to pay attention to the quality of products. Pans made of low-quality materials can release harmful substances during cooking. But, if you buy dishes only from proven suppliers and in good stores, then you will not face this problem.