Cooking tasty and healthy food is a very important matter in the life of every housewife. And for this, of course, you need a fairly large number of kitchen utensils. Today, the household market offers a huge assortment of various pans, roasting pans, pots and jugs, sheets and many other dishes that are faithfully used in the kitchen. Very often, young housewives can get lost in choosing dishes. Which pan is better to buy? What are the pros and cons of each type of pan? How to take care of them? How long they will be able to serve. Putting your hand on your heart, we advise you to stop at ceramic dishes. Our online store offers a huge selection of ceramic pans for every taste.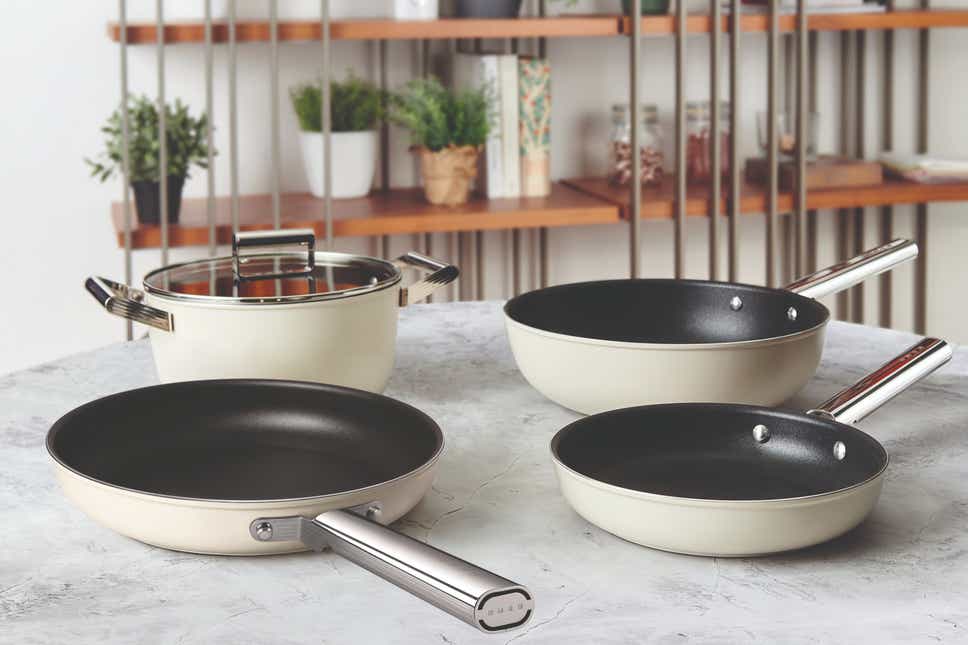 Advantages of ceramic pans
The most important thing, in our opinion, is that ceramics is an environmentally friendly material. Ceramics do not emit any chemical compounds during heating. No wonder our ancestors cooked and ate from ceramic dishes for millennia.
Ceramics, of course, is a rather fragile material, but you just have to follow some simple rules and it will serve you for a very long time. It is necessary to avoid sharp temperature fluctuations when working with ceramic pans.
Ceramic pans are very resistant to mechanical effects: scratches, damage, abrasion. They are suitable both for cooking on an open fire, and have proven themselves perfectly when working in the oven, and they can also be used in microwave ovens.
A huge advantage of ceramic dishes is that the food in them never burns.
Delicious dishes prepared according to the recipes of our grandmothers in ceramic dishes have a special unique taste and keep it for a long time. All useful properties of products are better preserved in such pans.
Today, we offer you a large assortment of ceramic pans of various shapes, designs and colors. In order to use these dishes as long as possible, you need to properly care for ceramic pots.
Proper care of ceramics
As soon as you have bought the wonderful ceramic pots, they should be washed well with warm water and soap, and then be sure to wipe them dry. If you use a dishwasher, the temperature mode should be set to the lowest.
Before cooking for the first time in a new ceramic pan, it should be thoroughly oiled.
When washing pans, you can use different detergents. To better remove dirt and grease, you should not delay washing the dishes.
It is better to store ceramic pans with an open lid to avoid a stagnant smell inside the dishes.
Ceramic dishes are a great gift for any housewife, practical, convenient and beautiful.

Stainless steel pans are quality for those who know what they want
When you go to an online cookware store, your eye is delighted by the abundance of the latest kitchen appliances – progress does not stand still. Nevertheless, there are things that were necessary in the kitchen decades ago – and now you can't do without them either. Among them, pans are a common and necessary item in any kitchen.
However, new technologies have not bypassed this type of kitchen utensils, they are now used in the production of ordinary things, such as pans. The consumer receives an object, classic in design, advanced in properties.
Classics and technologies
High-quality stainless steel pans, presented in our online store, embody better than hundreds of years of the tableware industry and the best of modern technologies:
High-quality stainless steel ensures long-term use of the device.
The aluminum bottom allows not only to get maximum heat from the stove, but also to distribute it evenly.
The ceramic coating inside the pan will allow you to forget about what burning is, even if you are distracted from cooking for a long time.
The lids of these pans are made of glass, which not only tolerates high temperatures well, but also allows you to ensure full control over the cooking process.
In our online store, you can buy pans with a volume of 1, 2.1, 2.7, 2.9, 3.1, 3.6, 6, 6.9 liters and even – for a large family – 10 and 12 liters. And this is only part of the options of available products on our website. A convenient offer is sets of stainless pans of various volumes: we will help you choose the exact model and in the quantity you need. The smallest design features – be it a measuring scale or a drain spout – allow you to choose what is right for you.